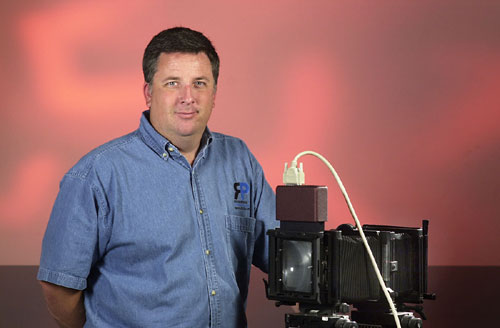 W
ith photographer Mike Richardson, you have the benefit of working with a consummate professional. An award winning photographer with a flair for light and composition as well as a head for business. Richardson Photography was started eleven years ago to fill the void in the client direct commercial/industrial photographic field. Mike's diverse education includes a bachelor's degree in photography and a minor in marketing from California State University Long Beach. This means that Mike's focus is not only on producing dramatic photography, but also on creating an image that satisfies his client needs and endures in the minds of consumers.
Digital photography has driven the studio to new heights. Successful projects are now completed with clients throughout the nation. Such location projects are completed with direct reaction from the client on site because the digital files can be approved on site and then later transferred to the studio for final production.
Due to the instant gratification and digital superiority to film, Mike finds himself now lecturing to other photographers on its' benefits at many professional photographic gatherings.